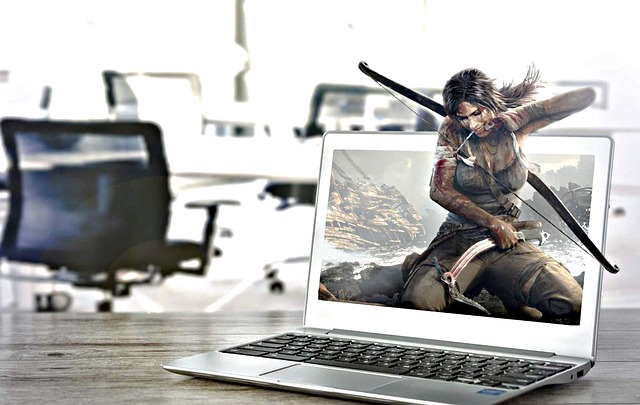 Buying a gaming laptop can be tricky. There are so many options to choose from. Here we are going to look into some of the factors that you need to keep in mind when you are in the market for a new gaming laptop.
Get a decent graphics card
Unlike PCs, when you get a laptop, you cannot change your graphics card if and when you choose to. That's why it's very important to choose a Laptop with a card that fits your graphics needs and the games you plan to play. The Alienware Area 51m is an exception but we have yet to see how the company manages upgrades that people want to make.
Before you choose a graphics card try and define what games you want to play on your Laptop. Playing simple online games is not the same as playing Fortnite. Apex Legends or Overwatch. Most gamers, however who are in the market for a gaming laptop want to use it for graphics intensive games and a powerful graphics card will take them a long way.
There are laptops in all kinds of price ranges. You can get Asus' new Zephyrus G gaming laptop with the Nvidia GTX 1650 or 1660 for less than $1000. These are the latest cards based on the Turing architecture so you are getting impressive performance in a laptop form factor. There are high-end models as well. The Lenovo Legion Y740, for example, comes with an RTX 2070.
Nvidia is offering Max-Q design graphics cards that consume less power and offer similar performance to the desktop variants. These special cards also allow the laptops to be much thinner than ever before. While these laptops are expensive, you do get a thin and light device and that is what you are paying for at the end of the day. Asus' new Zephyrus G gaming laptop is a perfect example of a premium thin and light gaming laptop that is portable and powerful.
How much RAM?
8GB of RAM is the bare minimum but 16GB is ideal for gaming and productivity. If you are into some light video editing or use other applications then the extra RAM will come in handy. If you cannot get 16GB of RAM then consider upgrading in the future. While RAM is soldered on in some laptops there are options in which you can upgrade it later on. If this is something that you are interested in then you should check whether or not the RAM is upgradable.
HDD? SSD? Or both?
SSDs are getting cheaper by the day and you need to experience the speeds that they offer in order to appreciate them. You might be tempted to save money and get an HDD that has a higher capacity but getting an SSD will speed things up a fair bit. If you want to save money and invest in speed then you can get a small SSD for the OS and a few games and have an HDD for mass storage. We have been using an SSD for a long time now and I prefer to have the speed rather than the storage.
More CPU cores
Laptops come with 2 cores but in 2019 you can get laptops with 4 or more cores as well. 4 cores are ideal for gaming and the extra cores will come in handy when using CPU intensive tasks. If you fancy some video editing then the extra cores are going to make rendering much faster. The new Asus Zephyrus gaming laptops come with Intel 9th generation CPUs that offer 4 or more cores.
The keyboard is key
Now that we have got the hardware out of the way, it is important that your laptop has a decent keyboard. When gaming, you are most likely going to use an external mouse rather than the trackpad, so you are left behind with the keyboard. Chances are that you are not going to carry around an external keyboard with you and you will need decent keys when gaming.
If the keys are mushy and do not feel tactile then you are not going to have a decent gaming experience. The keys also need to be durable and should stand the test of time. If you are getting a high-end gaming laptop then chances are that you are going to use it for the next 2-5 years. The keyboard needs to handle that kind of abuse every day.
We have talked about all the major aspects of getting a gaming laptop. Keep all this in mind to make your purchase smarter.